About Elaine Rumley
Reverend Elaine C. Rumley, Founder/ President of Eagles Tabernacle, Inc. is a teacher, author and speaker ordained by Christ for the Nations Fellowship of Ministers and Churches (CFN FMC).  For over 40 years as a prophetic teacher she has traveled across America and ministered across Europe, Asia, Mexico, Bulgaria and New Zealand.  Her anointed ministry has encouraged and strengthened hundreds of leaders and equipped the Body of Christ.  She has been invited to home groups, churches, fellowships, conferences and retreats.
Elaine's anointed vision casting has inspired and exhorted her audiences to draw near to the Lord through personal prayer and encouraged them in faithful commitment to go forth and accomplish exploits for the Kingdom.  She emphasizes purity of heart and following on to truly know the Lord in the power of the Holy Spirit.
As an author, Elaine has written Come and Dine With the King as an inspiration to every reader to be personally committed to Christ and raise up an altar of worship in your heart, your home and your local church. The latest book is a Study Guide titled Come Closer to His Table which compliments Come and Dine with the King.  This new book can be used as a teacher's guide to lead a bible study and teach Come and Dine With the King or simply read to increase the vision of prayer.  There is also a very special prayer tool called We The United Praying People of ALL 50 States.  This book is filled with instruction to intercede for all of America—state by state, because we the people must take our stand and pray!
To invite Apostle Elaine to be a guest speaker, go here
Visit Eagles store to explore Elaine's books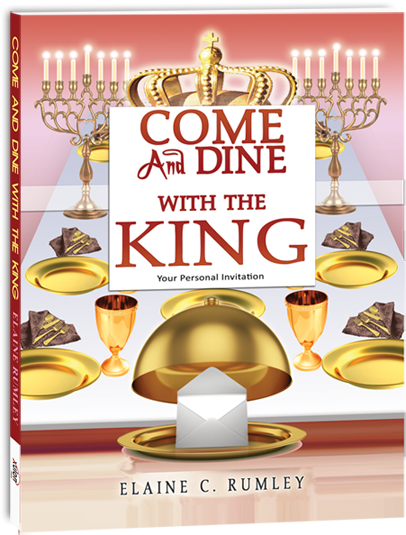 Come And Dine With The King is written to reveal the bountiful table of the Lord, which is continuously set before us with the daily invitation from the King of all Kings, "Come and dine with Me".
I am convinced that we, as unified praying believers, must rise up and be faithful to the Lord and to those who came before us. I firmly believe, the Lord is counting on us in this day to be a faithful voice of righteousness and justice in our states!