Join us in prayer or create a Prayer Group in your area
YOU ARE INVITED
TO INTERCEDE FOR THE NATIONS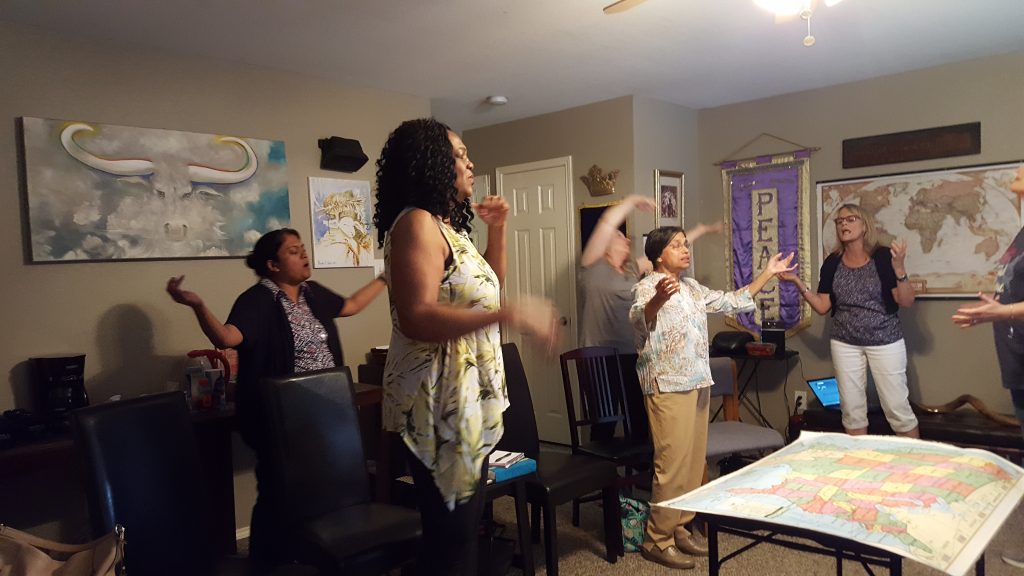 Intercessory prayer is a great sacrifice and a ministry that becomes a way of life.  Intercession is vitally needed as we release breakthroughs for the Kingdom of God in families, neighborhoods, cities, regions and nations. As followers of Christ, we have been called and chosen to build His House in the earth and He calls it A House of Prayer.
We are therefore asking for those who are interested in intercessory prayer to join us in this mission and whenever possible connect with other warriors in their areas.  We want to grow and expand a prayer network and encourage once a week prayer meetings everywhere.  These Lighthouses of Hope will strengthen the spiritual fabric of your region and increase the power thrust of the work of God. Your voice joined with others is a vital part and more important than you may realize.  Consider becoming a Watchman on the wall in this difficult hour.  You are needed and as you serve the Lord in prayer your life will also be changed and empowered.  Your daily prayers make an impact and strengthen the work of the Lord.  Forming a prayer meeting of 2 or 3 in unity once a week accomplishes much.  If others want to join, that's wonderful.  A prayer group can be a part of your local church or located in your home or workplace.  We encourage you to bring prayer into your places of influence and strengthen your region.   If you need information on how to approach intercessory prayer please read through our web pages for concepts or write to us. We also have books that will encourage and strengthen your prayers. Please understand our ministry does not oversee or supervise what you are doing.   We are not asking you to label yourself under our ministry name!   We are here to stir hearts and cause believers to activate their faith in the Word of God, spend time in worship and get engaged in consistent prayer.  Do it as unto the Lord and be faithful.  We do teach in the Dallas region and we travel to other places to speak and stir up prayer.
"ASK OF ME, AND I WILL GIVE YOU THE NATIONS AS YOUR INHERITANCE, AND THE UTTERMOST PARTS OF THE EARTH AS YOUR POSSESSION." PSALM 2:8
What and for whom do we pray?
You and your loved ones
One another, individuals, families and ministries both local and abroad
Countries, regions and cities
Government and religious leaders
Laborers to be released to the harvest fields of the world
Increase of intercession to build up the Father's House of Prayer
Shine the Light of the Gospel and dispel the darkness.
Please contact us and let us know what is happening in your area.